BOOM!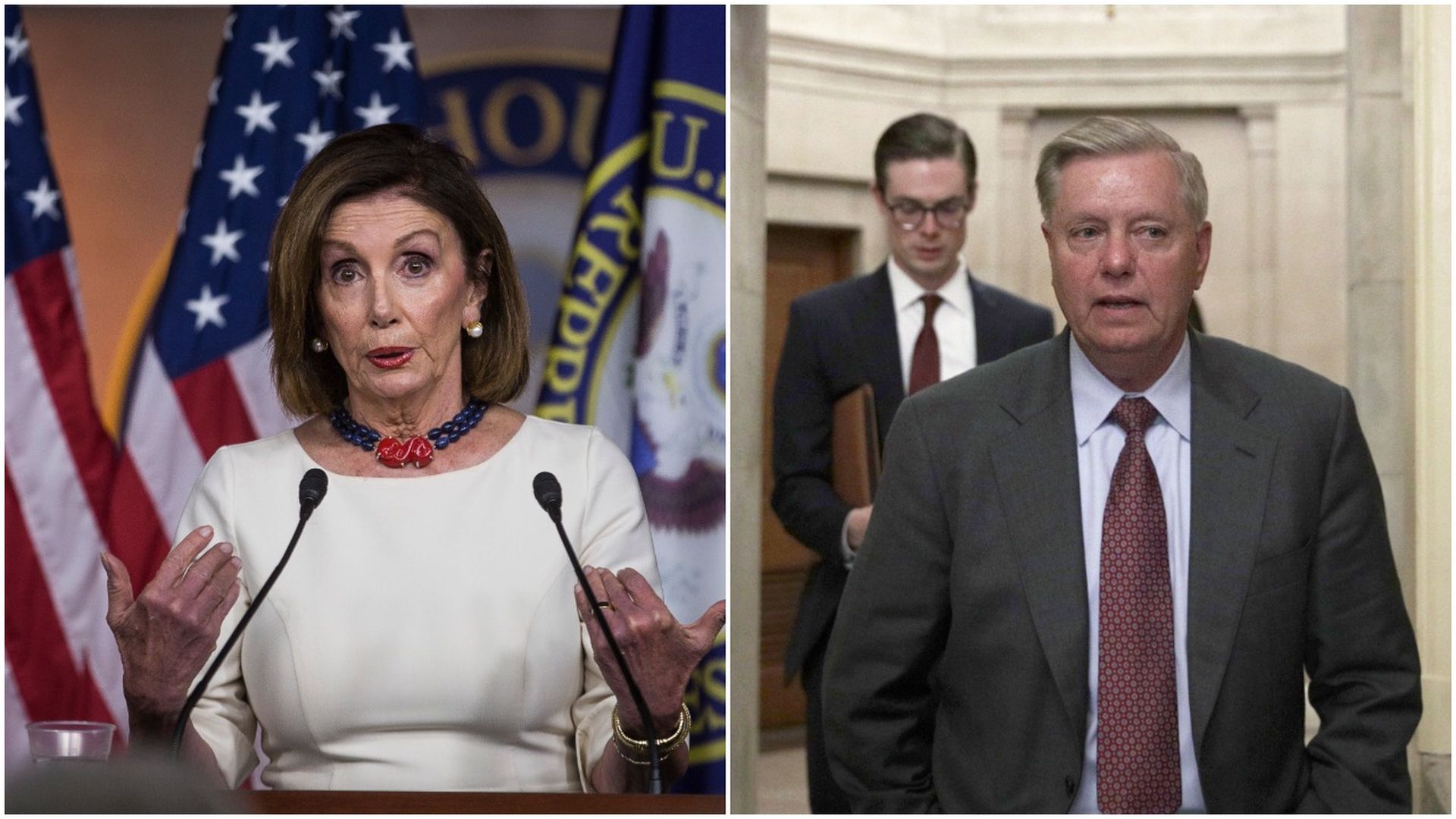 House Speaker Nancy Pelosi (D-Calif.) and Sen. Lindsey Graham (R-S.C.) spoke Monday to discuss bipartisan efforts to overturn President Trump's decision to withdraw U.S. troops from northern Syria and sanction Turkey for its military offensive against Syrian Kurdish forces.

Why it matters: Trump's decision has sparked bipartisan backlash and accusations that he is abandoning the Kurdish allies who helped the U.S. in the fight against ISIS. Trump has voiced approval for the idea of sanctioning Turkey for its invasion, but he has stood by his decision to move U.S. troops out of the way despite the overwhelming criticism he's received from even his most loyal allies.
Bipartisanship  has been out of style every since the GOP decided to declare war on cooperation and even sanity itself. That goes back as far as the post Reagan years but really took hold with the election of our last true president, President Barrack H. Obama.
This measure of bipartisanship response to the disasterous, immoral, and bloody decision Trump made handing Syrian Kurds over to the Turks to massacre is most welcomed.
We hope against hope that the GOP finally is waking up to the disaser that is the Trump presidency and that it begins to stand against Trump, his dishonesty, his  attacks on our institutions (especially the legitimate media), and his attack on the American people themselves.